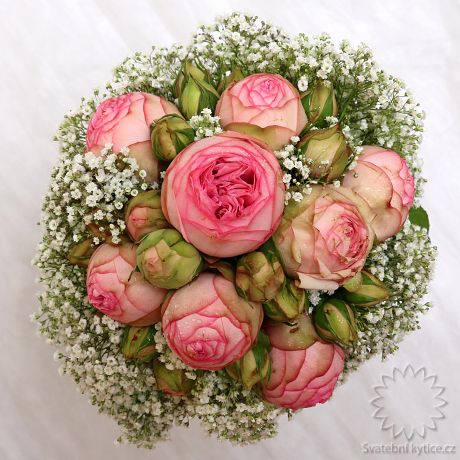 Binding bridal bouquets and photo: Vlasta Černá, Master Florist
Rich, round blooms of exquisitely colored pink roses surrounded by a rich baby's-breath hem. The various shapes of the roses combined with their colors give the wedding bouquet an energic and fresh look.
Availability: the whole year
Wedding bouquet consists of: Gypsophilla, Ribbon, Rose.
---
Similar bridal bouquet