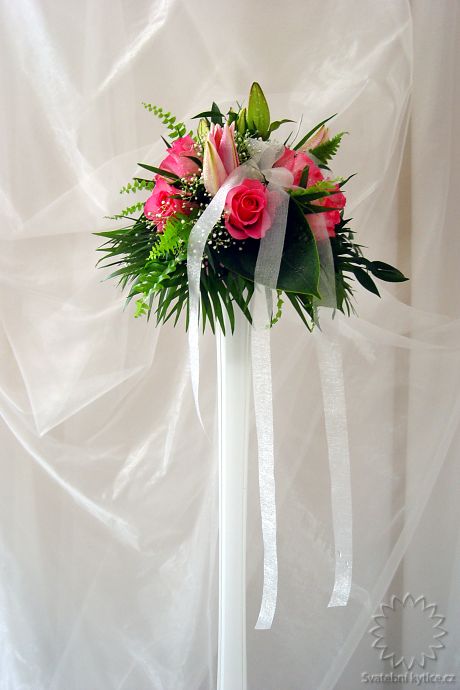 Binding bridal bouquets and photo: Vlasta Černá, Master Florist
A classical wedding bouquet. Flowers of lilies and roses are richly lined with lush green ferns. The round shape will make the chiffon transparent ribbon grow, which blends like a veil from a wedding bouquet.
Availability: the whole year
Price: 4500 CZK
Wedding bouquet consists of: Lilie, Ribbon, Rose, Arranger's wire, Greenery.
---
Similar bridal bouquet
---
Additional decorations