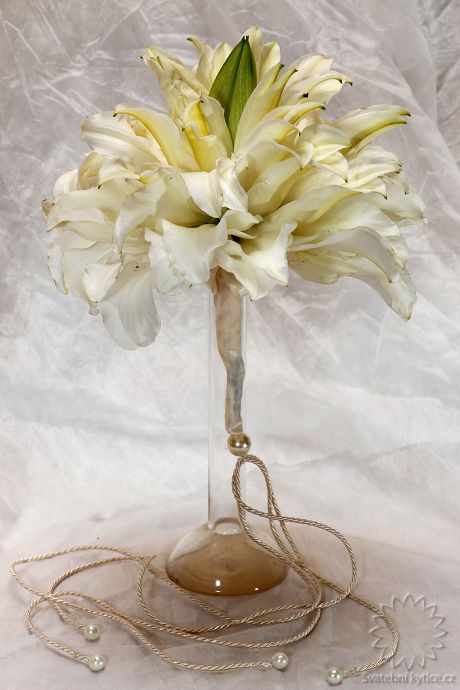 Binding bridal bouquets and photo: Vlasta Černá, Master Florist
Marine wedding bouquet. Simple shapes and minimum of supplements make the lily petals, assembled individually as if into one large flower, come to the fore. The bride would be recommended to wear smooth, wide, layered skirt for her wedding dress against which the wedding bouquet will stand out. The pearl at the end of the binding is the only decorative detail, a silhouette is optically lengthened by silk strings finished with small pearls.
Availability: the whole year
Price: 4500 CZK
Wedding bouquet consists of: Lilie, Beads, Arranger's wire.
---
Similar bridal bouquet