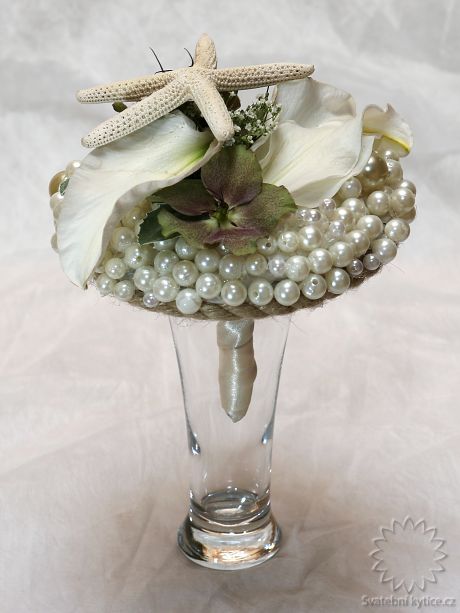 Binding bridal bouquets and photo: Vlasta Černá, Master Florist
This wedding bouquet was prepared for TV Prima - nautical wedding bouquets episode. I filled my vision and its preparation took me 3 hours full of amazing creativity. I would recommend this wedding bouquet for a bride wearing a narrow, flowing, simple dress; I see a tropical beach. Another option is a trouser costume, a steamer in the Prague city center and a wedding in a luxury style of a small number of wedding guests. The wedding bouquet can be easily transported in a trunk, it is beautiful fresh and the slices of lilies smell amazingly. It can also be very easily dried and will look almost the same.
Availability: the whole year
Wedding bouquet consists of: Beads, Ribbon, Arranger's wire.
---
Similar bridal bouquet