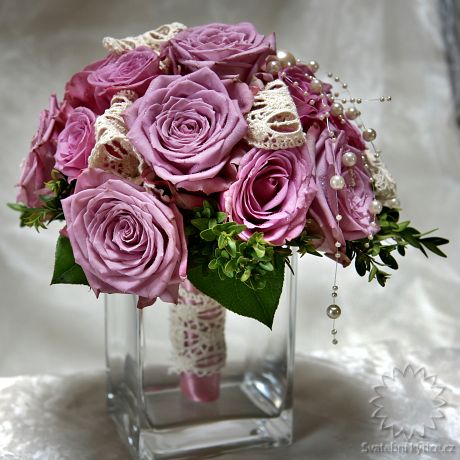 Binding bridal bouquets and photo: Vlasta Černá, Master Florist
A Round wedding bouquet, rim decorated with buxus, gaps between the flowers are adorned with a lace and pearls. The eye-catching and elegant bouquet. The lace also decorates the handle.
Availability: the whole year
Price: 4500 CZK
Wedding bouquet consists of: Ribbon, Rose.
---
Similar bridal bouquet