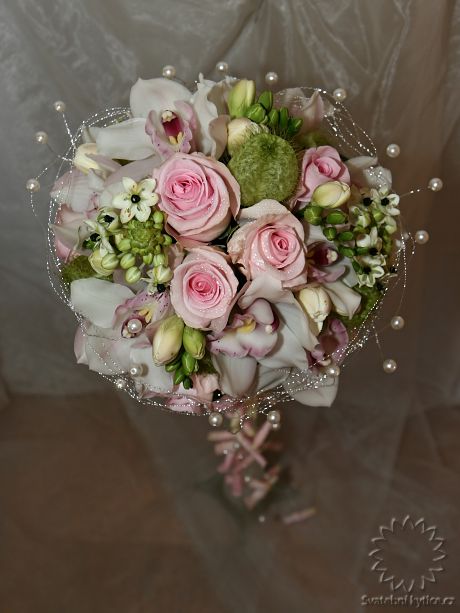 Binding bridal bouquets and photo: Vlasta Černá, Master Florist
The round wedding bouquet gives a frolicsome impression due to a variation of flowers' shapes. The fresh-green fruit of asclepias enlives the rose-white combination. Rose petals and pearls elongates the silhouette of the wedding bouquet. It stands out above all on a wedding dress of a simple cut.
Availability: the whole year
Price: 2500 CZK
Wedding bouquet consists of: Cymbidium, Freesia, Ornithogallum, Rose, Beads, Ribbon, Rose petals, Greenery.
---
Similar bridal bouquet
---
Additional decorations