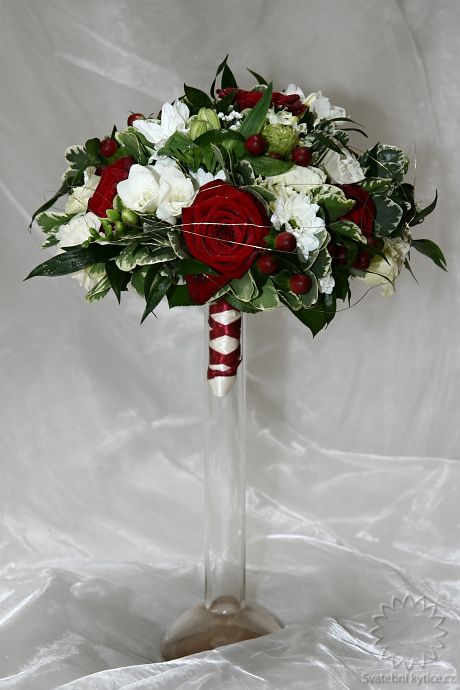 Binding bridal bouquets and photo: Vlasta Černá, Master Florist
This round wedding bouquet is interesting for the amount and structure of different kinds of white flowers. Large areas of crimson roses act in a calming contrast. The wedding bouquet has a decorated handle, therefore even if the bride puts it aside the beautiful grid will come to the fore.
Availability: the whole year
Wedding bouquet consists of: Alstroemeria, Freesia, Hypericum, Ornithogallum, Pittosporum, Rose.
---
Similar bridal bouquet