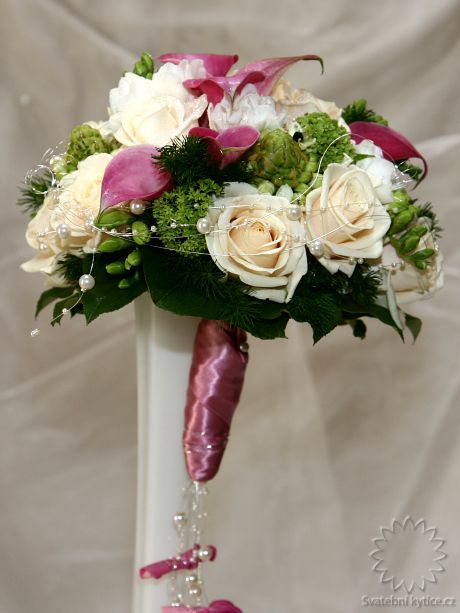 Binding bridal bouquets and photo: Vlasta Černá, Master Florist
A round wedding bouquet gains its attractiveness with adding the lined petals of roses and pearls. Despite its length the wedding bouquet is easy to hold for any bride. Wires are soft and moreover they move in a wind and attract attention.
Availability: the whole year
Wedding bouquet consists of: Freesia, Ornithogallum, Beads, Ribbon, Rose, Arranger's wire, Kala.
---
Similar bridal bouquet
---
Additional decorations