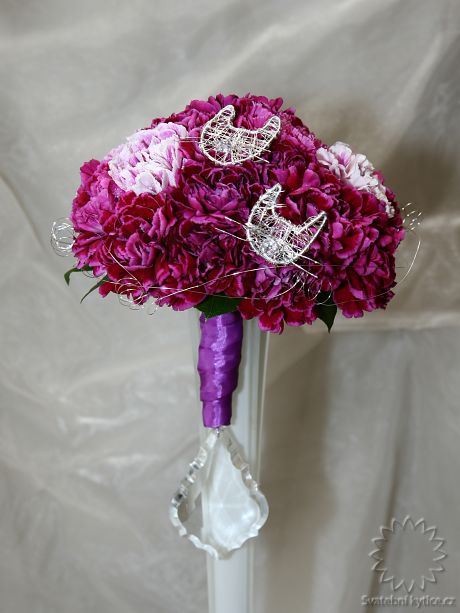 Binding bridal bouquets and photo: Vlasta Černá, Master Florist
A wedding bouquet of carnations that look like feathers thanks to their structure. The main decoration is provided by jewelery in the shape of cat heads; the newlyweds breed cats. The crystal at the end of the handle, visible even though a bride holds the wedding bouquet in her hand, serves to balance the overall shape.
Availability: the whole year
Wedding bouquet consists of: Carnation, Ribbon, Arranger's wire.
---
Similar bridal bouquet