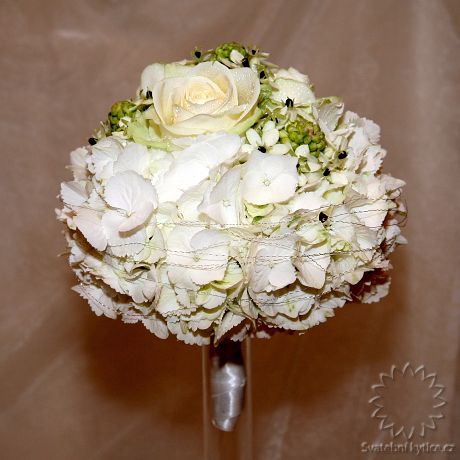 Binding bridal bouquets and photo: Vlasta Černá, Master Florist
A wedding bouquet made of large-flowered roses huddled in small blooms of hydrangea and ornithogal. Flowers are a tone in tone and yet, due to a different structure, they all stand out.
Availability: the whole year
Wedding bouquet consists of: Ornithogallum, Ribbon, Rose, Arranger's wire, Hortensia.
---
Similar bridal bouquet
---
Additional decorations