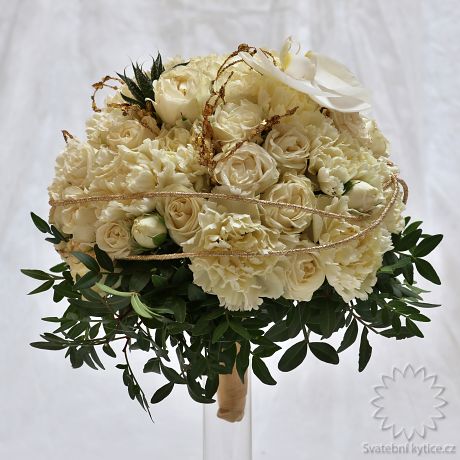 Binding bridal bouquets and photo: Vlasta Černá, Master Florist
White, noble bouquet with elements of golden reflections and different kinds of flowers. Flower of orchid and succulent gives the wedding bouquet a luxurious look. This wedding bouquet was ordered very quickly, within three business days. The bride gave an approximate wish but the processing left up to us.
Availability: the whole year
Wedding bouquet consists of: Carnation, Ribbon, Rose, Pistacio, Phalaneopsis.
---
Similar bridal bouquet