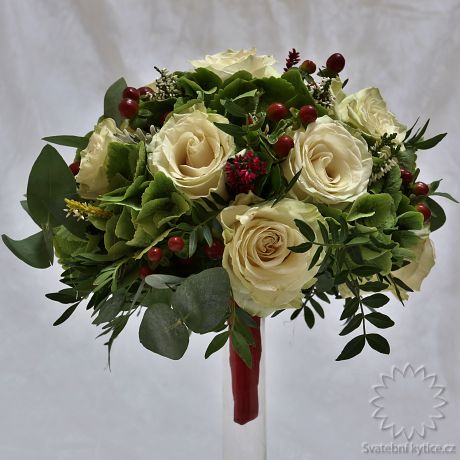 Binding bridal bouquets and photo: Vlasta Černá, Master Florist
Light, rugged wedding bouquet. The leaves of eucalyptus are nicely smelling, lots of different greenery is interesting to look at. You can admire the wedding bouquet for a long time and each time it will be different.
Availability: the whole year
Wedding bouquet consists of: Hypericum, Ribbon, Rose, Greenery.
---
Similar bridal bouquet
---
Additional decorations