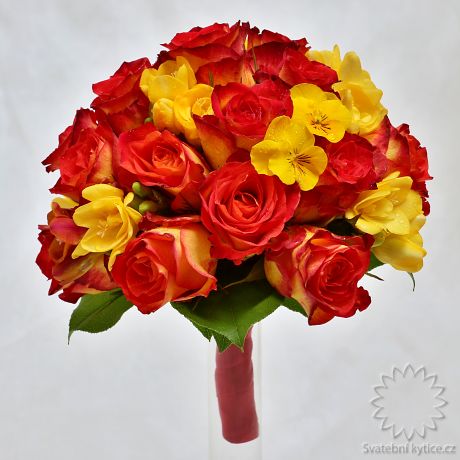 Binding bridal bouquets and photo: Vlasta Černá, Master Florist
Colorfull, distinctive wedding bouquet composed of red-yellow roses. The bride loves these roses so the choise of color was very simple. She wished for only flowers without any aditional acessory. Therefore I used a different small additional decoration detail - rich yellow pansy flowers. Pansies are only available in April and May, wedding bouquet without pansies is available the entire year.
Availability: the whole year
Wedding bouquet consists of: Ribbon, Rose, Greenery.
---
Similar bridal bouquet