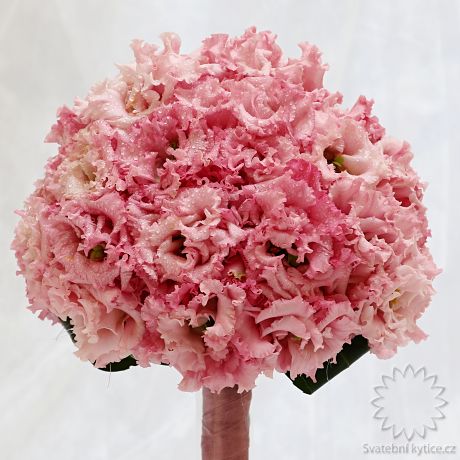 Binding bridal bouquets and photo: Vlasta Černá, Master Florist
Gorgeous, rich flowers create a rich shape of the wedding bouquet. Simple shapes and the style of this wedding bouquet are a perfect match for wedding dress in style of the '30s. The bride had a long, smooth, elegant satin dress and a long pearl necklace, therefore the pearls hanging of the bouquet were matched up with the bride's jewels.
Availability: the whole year
Wedding bouquet consists of: Eustoma, Beads, Ribbon, Greenery.
---
Similar bridal bouquet