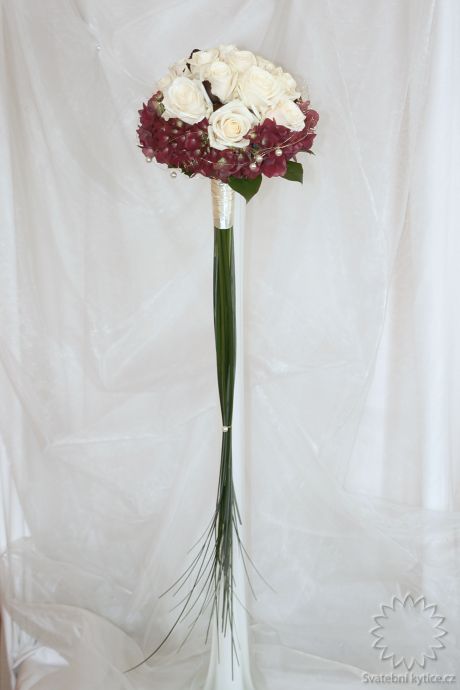 Binding bridal bouquets and photo: Vlasta Černá, Master Florist
The beautiful combination of claret and creamy colors is just perfect for a wedding. The distinctive hemline will nicely stand out against bride's wedding dress. Linked grass extends the silhouette of the wedding bouquet as well as bride's. It is much easier and more comfortable for a bride to manipulate with this type of wedding bouquet than overhanging type of wedding bouquet, newetheless it has a simillar effect.
Availability: the whole year
Price: 4500 CZK
Wedding bouquet consists of: Beads, Ribbon, Rose, Greenery, Grass, Hortensia.
---
Similar bridal bouquet
---
Additional decorations