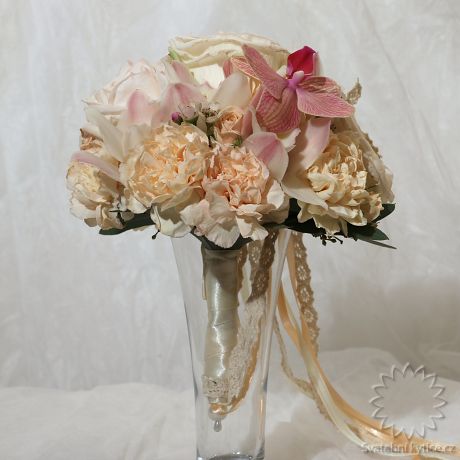 Binding bridal bouquets and photo: Vlasta Černá, Master Florist
The purple wedding bouquet is interesting due to the many flower species used. Flowers tone in tone are brightened up by one flower of orchid in a light pink color. It attracts attention to the wedding bouquet, and thus invites us to an eternal feminine reflex - to enjoy the wonderful scent of large-flowered powder colores roses.
Availability: the whole year
Wedding bouquet consists of: Orchid, Carnation, Rose.
---
Similar bridal bouquet
---
Additional decorations