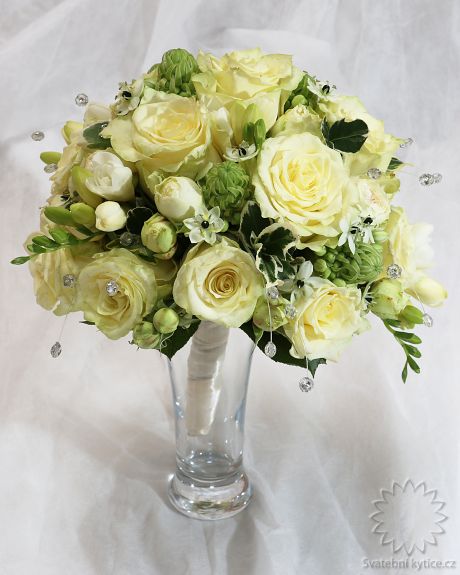 Binding bridal bouquets and photo: Vlasta Černá, Master Florist
A green-white wedding bouquet in fresh combination of summer colours and various flower species, yet still classical wedding white. A padded wedding bouquet that is easy to hold. The flowers will not be placed in water any more so one worry less.
Availability: the whole year
Wedding bouquet consists of: Ornithogallum, Rose, Glass bead.
---
Similar bridal bouquet