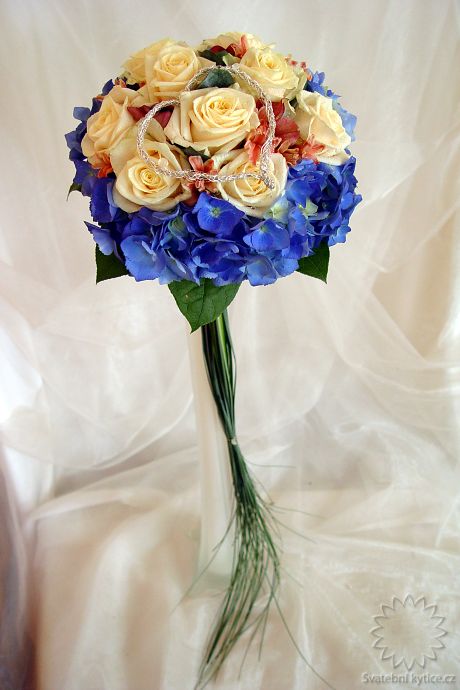 Binding bridal bouquets and photo: Vlasta Černá, Master Florist
Creamy roses are ringed round with blue hydrangeas, gaps inbetween roses are filled with pink flowers of hellebore. The silhouette of the wedding bouquet is elongated by a grass clasped with a pearl. On top of the wedding bouquet lays a silver, heart-shaped jewel.
Availability: the whole year
Wedding bouquet consists of: Ribbon, Rose, Arranger's wire, Grass, Heleborus, Hortensia.
---
Similar bridal bouquet
---
Additional decorations